---
Mary Frances Crane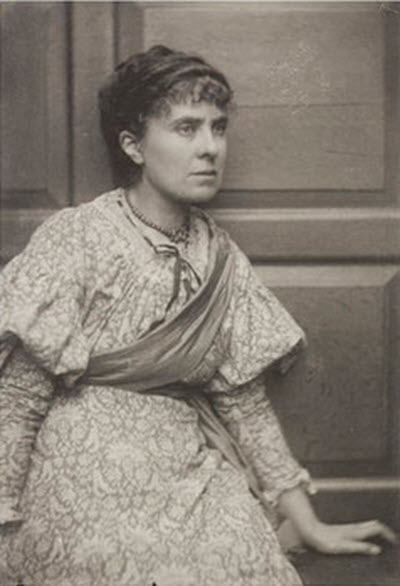 Mary Frances Crane was the wife of the renowned artist and illustrator Walter Crane. They married on September 6, 1874 and had three children together.
Their marriage got off to an inauspicious start when on their wedding day the carriage that the newlyweds were riding in capsized. After the carriage was righted by passersby, the Cranes were besieged by the helpers who demanded tips and compensation for the help that they had rendered.
Not much is known about their married life or Mary's contribution to her husband's career, but Mary Crane was well enough known at the time that she was photographed (shown here) by the famous Victorian photographer Frederick Hollyer,(born 1837 - died 1933) who was known for taking pictures of artists and intellectuals.
Frances Crane committed suicide on December 19, 1909 by throwing herself in front of a train. A coroner's jury ruled the cause of death to be temporary insanity. No other details are known about this unfortunate incident, which marred the last few years of Walter Crane's life.
---