---
Walter Crane
>
Illustrations
>
Carrots, Just a Little Boy
Book Illustrations by Walter Crane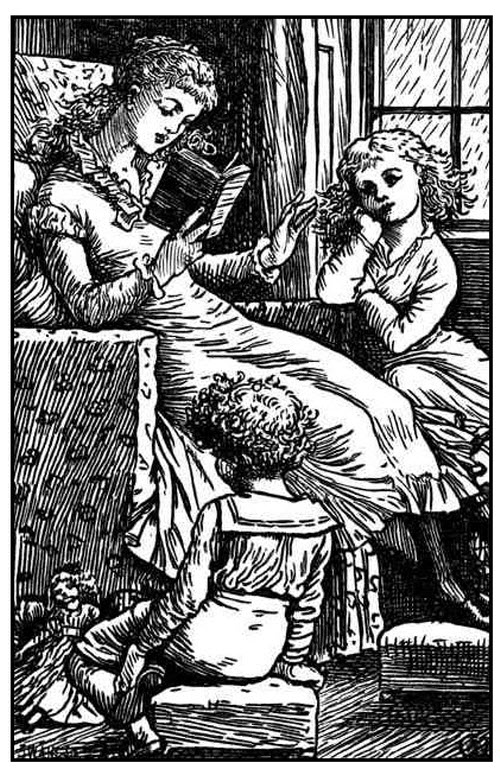 Carrots is the nickname of a little boy named Fabian, and his delightful story was written by the famous Victorian Era children's writer Mrs. Molesworth. Molesworth was the pen name of Ennis Graham, who was favourably described as the Jane Austen of children's literature.
This book was published in 1876 by McMillan and Company, with black and white illustrations by Walter Crane. It tells of the adventures of Carrot and his little siblings. The story is not that important in itself, but is interesting for its idealized depiction of a happy Victorian family.
Crane frequently collaborated with Mrs. Molesworth and provided illustrations for many of her books of juvenile fiction. Unlike his more elaborate and fanciful drawings that he produced for fairy tales and other works of fantasy, Crane's illustrations for Carrot, Just a Little Boy are simple and minimalistic, yet manage to convey the sentiments and personalities of the characters.

Carrots - Just a Little Boy
1

2

3

4

5

6

7

publicationdetails

---